This is private practice billing 101 for anyone who wants step-by-step instructions and a streamlined process for taking insurance.
What You Get in this Insurance Billing Course:
👉 How to choose the right insurance provider panels for your niche and how to apply
📎 CPT code cheat sheets make it easy to choose the correct mental health billing codes
📱 Recorded example calls & guides to take the guesswork out of verifying benefits
📜 Scripts to explain benefits to your clients and to talk with insurance companies
📋 Templates for everything you need to master insurance billing
✔ Flowcharts & Checklists to guide you through the process beginning to end
📒 Step-by-Step guides to filling out claims
🗣 Expert interviews with specialists in the insurance billing field
📝 Documentation guidelines for insurance companies
💰 How to guarantee income and not get into trouble
💻 Two Free Months in Bill Like A Boss! Monthly office hours, 24 access to myself and expert billers. See more here.
Benefits of Taking Insurance in Your Private Practice:
⭐ More clients than you know what to do with
⭐ No more marketing needed thanks to being listed in insurance company directories
⭐ Steady income stream you can count on
⭐ Ability to easily replace any lost clients with new clients instantaneously
⭐ Develop a waitlist of clients so you're never out of work
⭐ Help more clients in need who can't afford self-pay
⭐ Clients book more frequent sessions when they can use their insurance
⭐ Freedom to work from anywhere in the world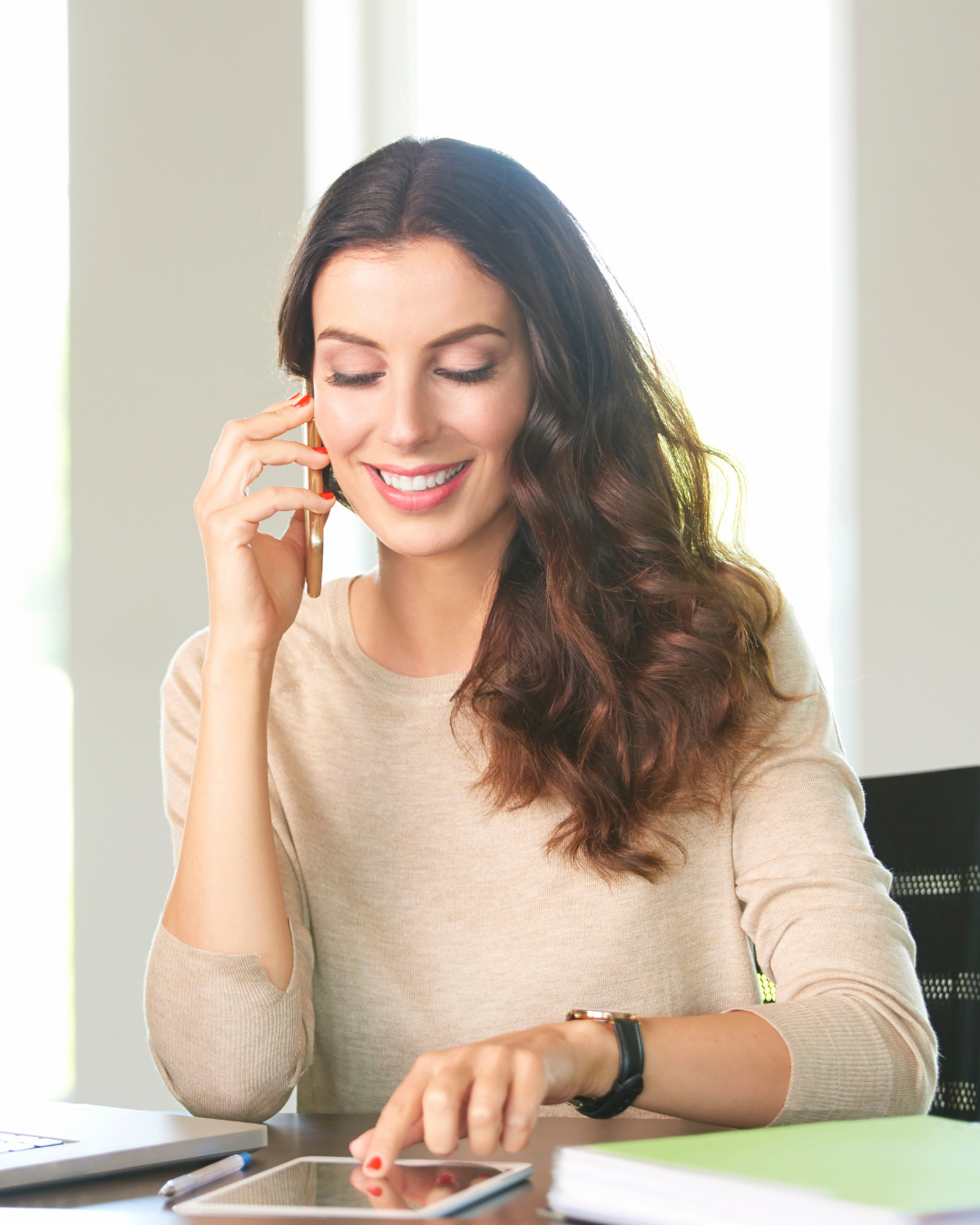 Check out what others are saying about this course...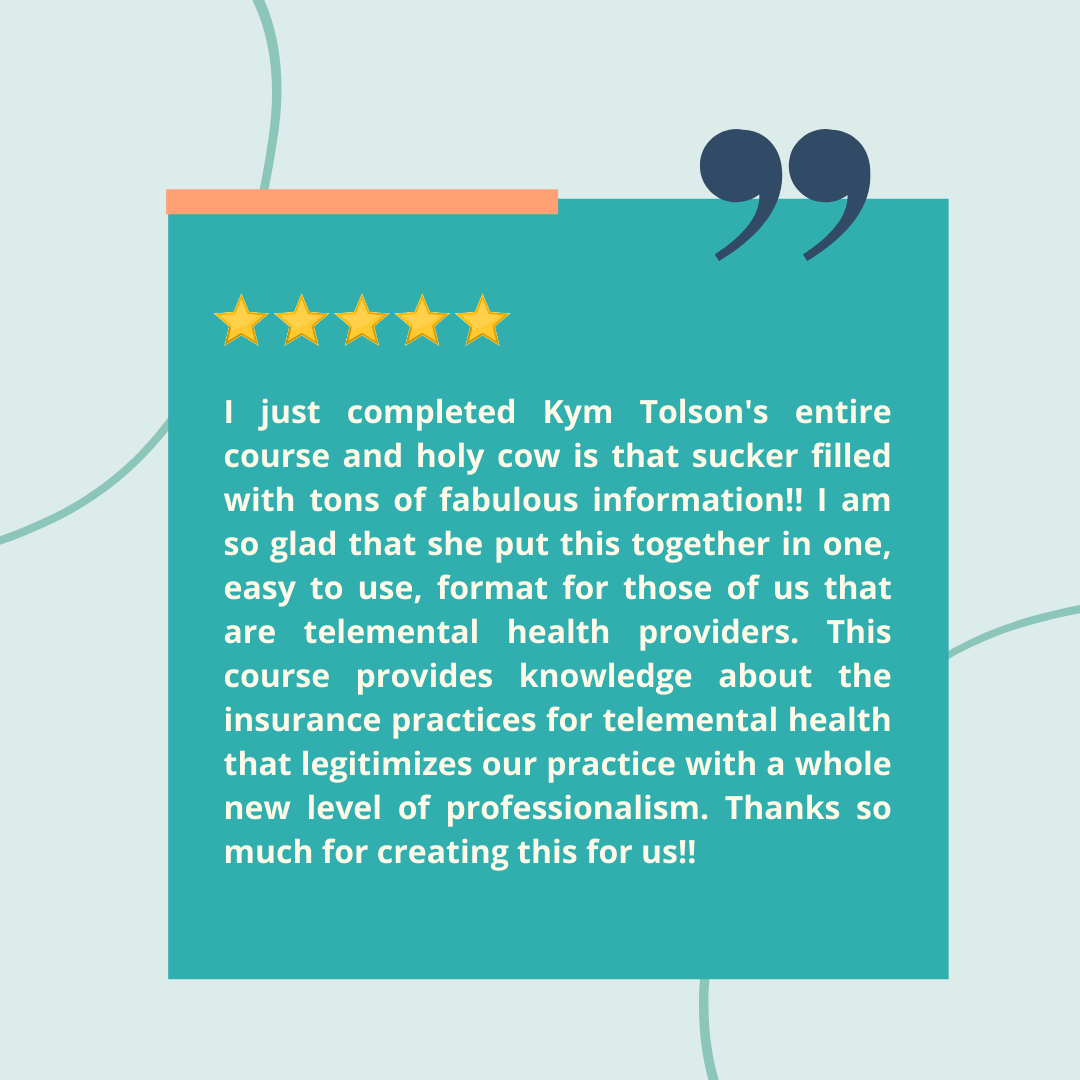 Dr. Jamie MIller Howard, LMFT, LCAS, CCM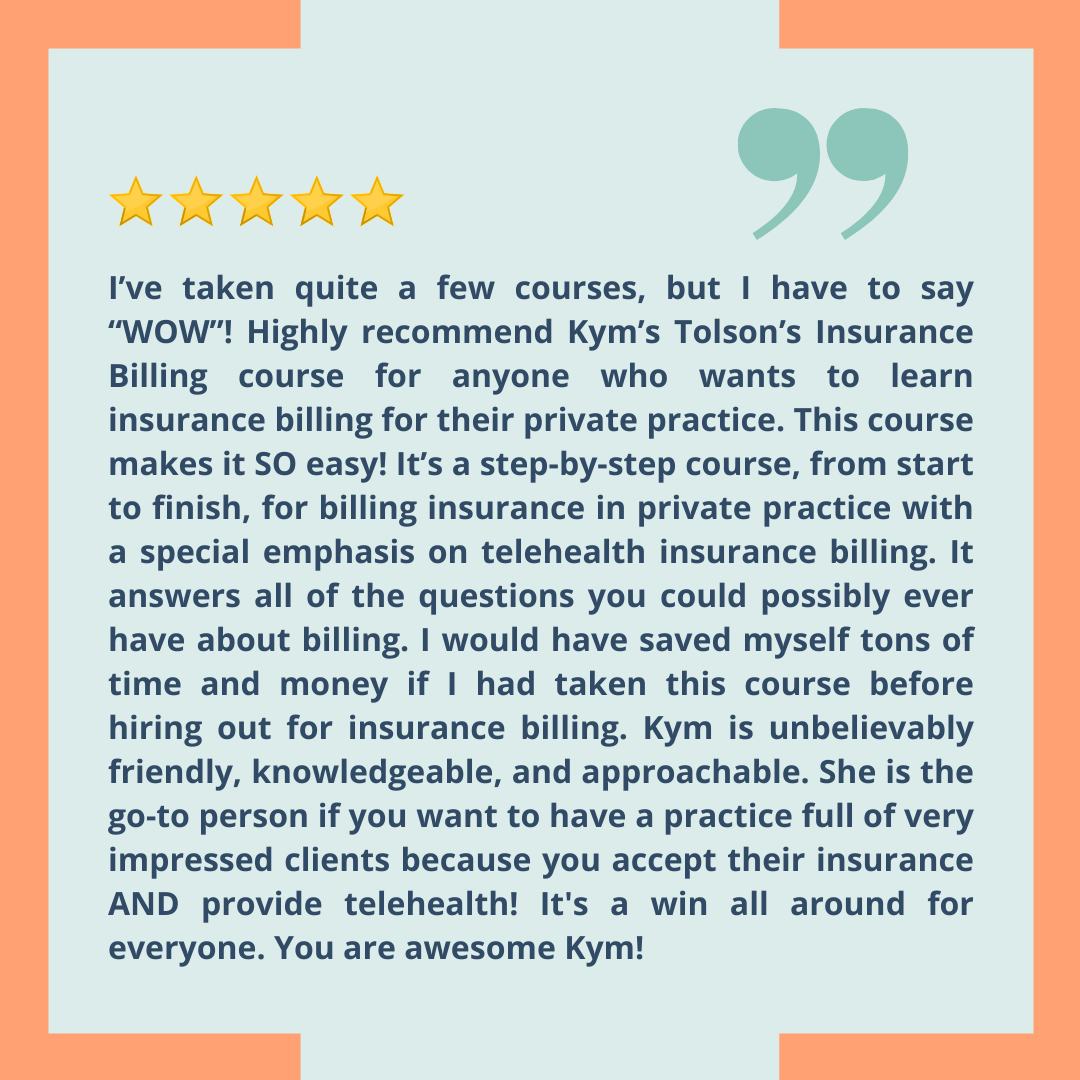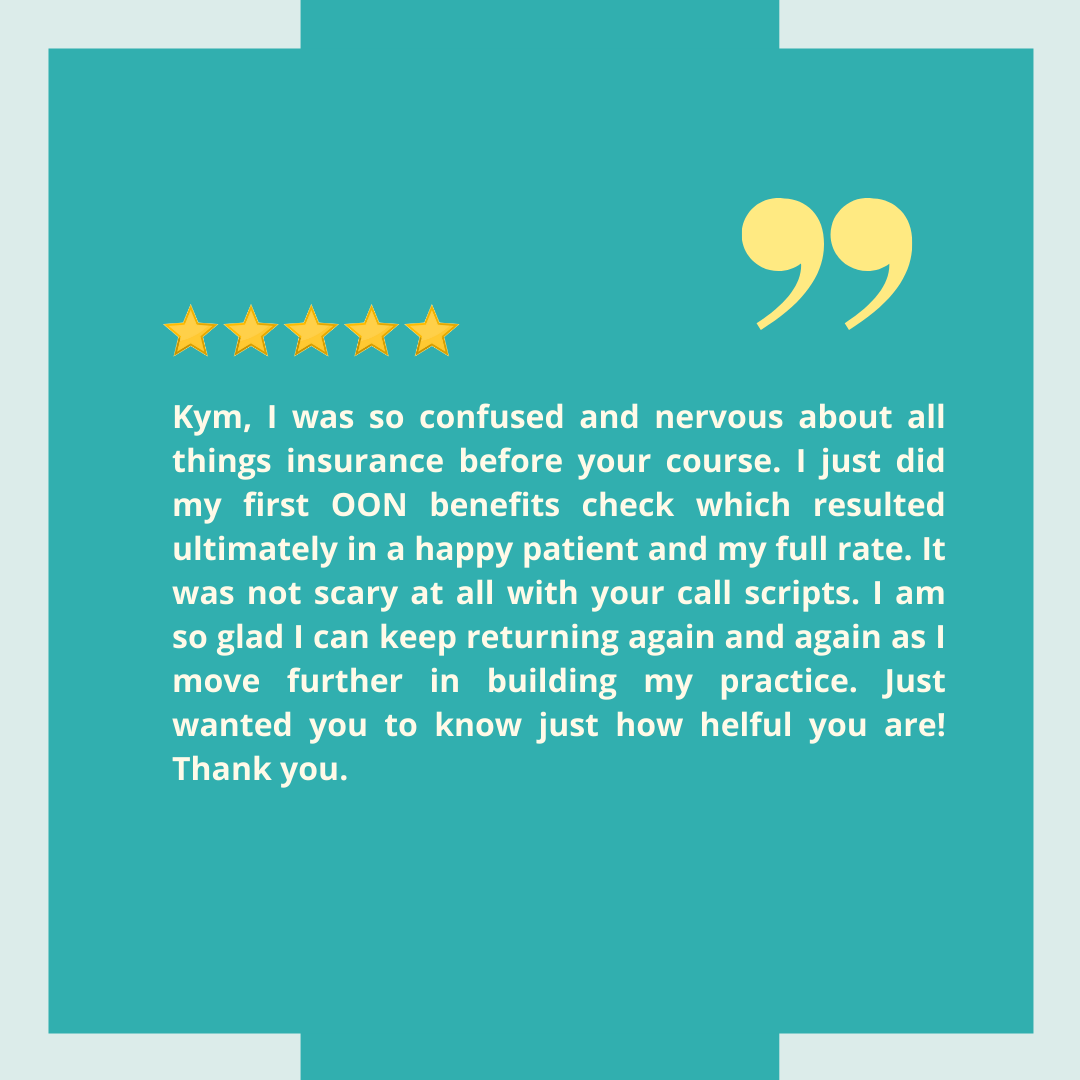 Jennifer Firard, DBH, LPC, LAC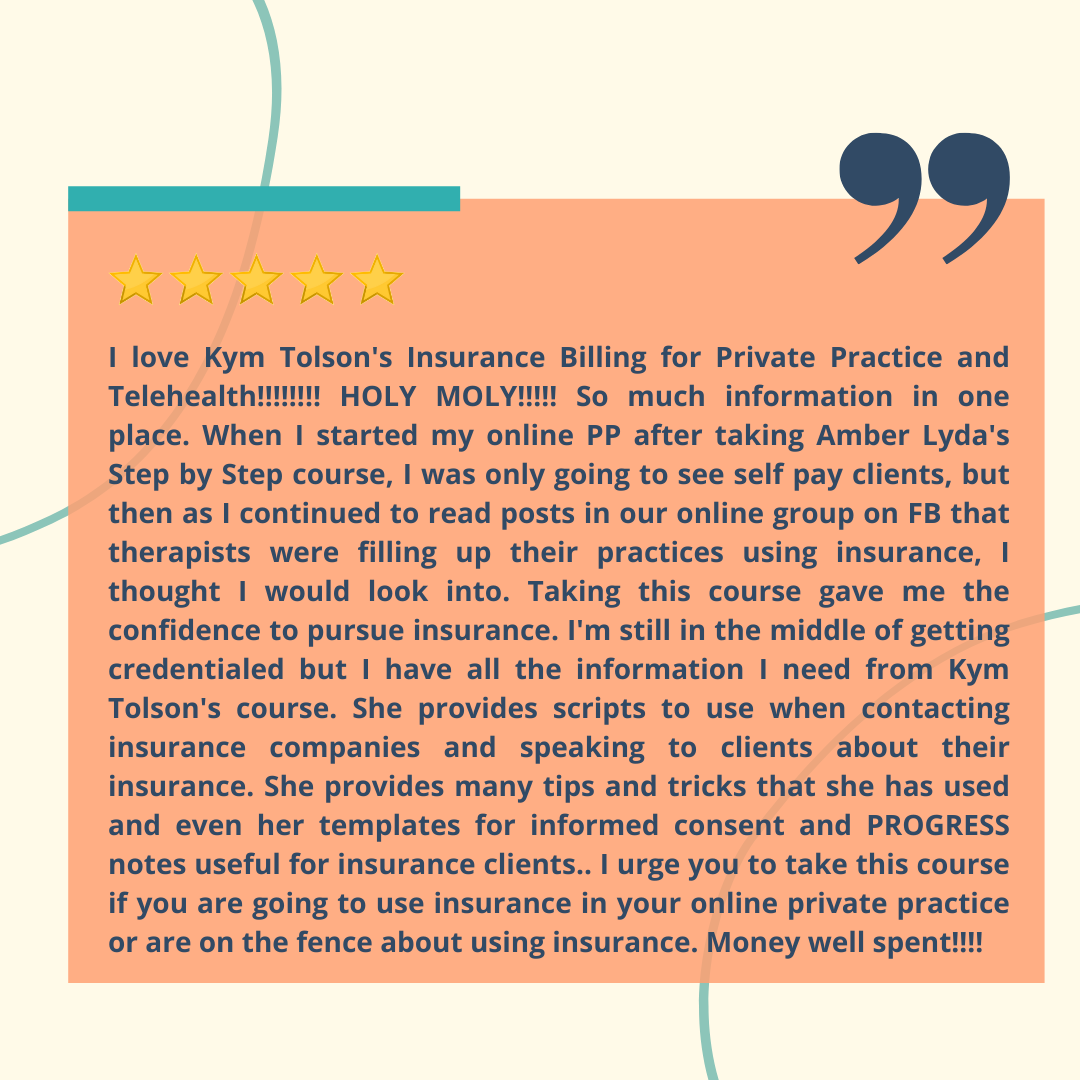 Doing your own insurance billing for therapy gives you freedom, allows you to work with the type of clients you really enjoy, and fills your calendar!
And it only takes an extra 30-60 mins. a week! Not as long as you thought right?
Even better, it saves you ten of thousands of dollars a year on hiring private billers.
By not taking insurance you are leaving money on the table every month.
We all know that when we don't accept insurance our clients come less frequently, maybe once or twice a month instead of weekly. When insurance becomes an option you will quickly see the payoff in your investment. Billing insurance for therapy allows you to serve more clients and gives you a steady stream of income you can depend on.
Pretty soon you have a full roster of clients and all it took was the equivalent of the time it would take to watch one movie!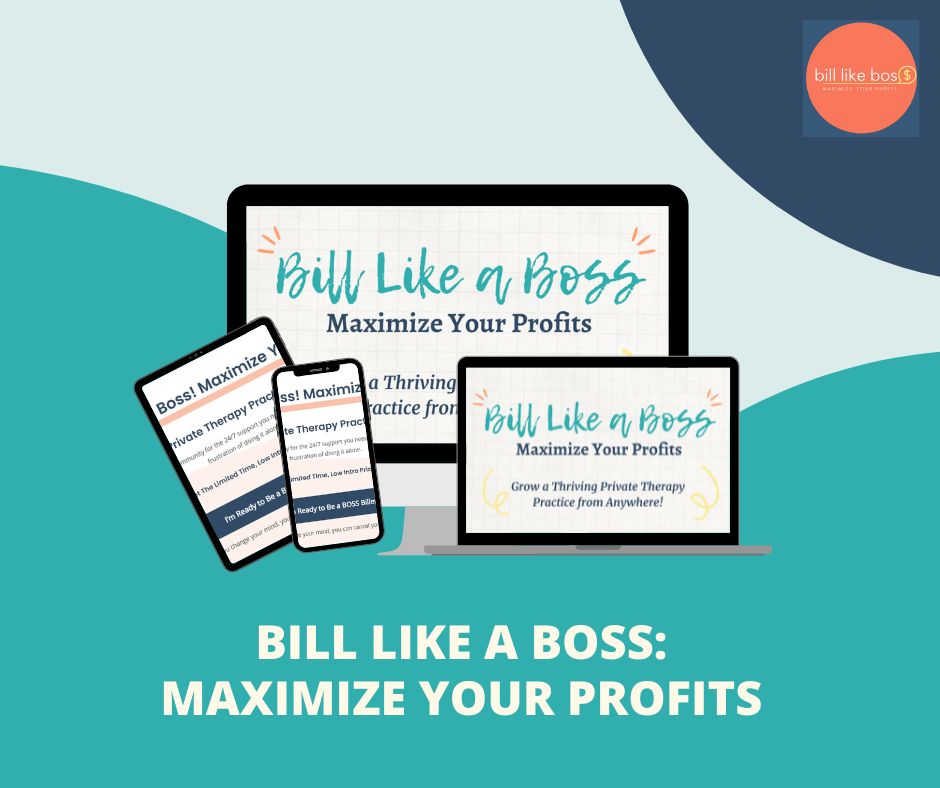 And the support doesn't end after you've completed the course!
I also offer a monthly membership program with 24/7 support from the experts and weekly LIVE Biller's meetings. By joining you continue to get hands-on assistance and answers to any questions that arise once you start taking insurance. We will be there to help you every step along the way and have been through many of the twists, turns, and unexpected claim issues you may be worried about. Don't worry, we have your back!

Learn everything you need to know about private practice billing, without the hair-pulling frustration of trying to figure it out on your own.
This online course is affordable for any budget at under $500 and we also have an unmatched value-offer for you with lifetime access to my signature membership - Bill like a Boss with 24x7 Support for anyone who has insurance billing in their private practice.
Take this course on your own time and take control of your private practice starting today!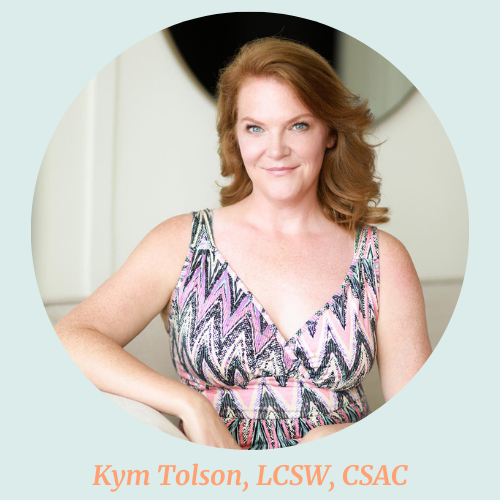 Hello! I'm so glad you're here. I believe strongly in taking insurance in private practice. I take insurance, mainly, because I want to be able to help people who can not afford private pay rates and need good quality therapy. Also, I really dislike marketing. 🙂I use to have billers do all of my billing and they took 9% of every claim they filed for me. THEN, I realized they were not collecting the money I was owed from my clients. After some investigation, I was staring at a 10-year-old, $12,000 back-balance report! That was the final straw! I had to learn how to bill insurance on my own.
I spent a lot of time figuring out insurance — first for my brick-and-mortar office and now for my online therapy practice. Through trial and error, I learned everything you need to know to implement insurance billing, either for telehealth or in-person therapy. Thanks to taking insurance I now work 100% online. Doing my own billing gives me the flexibility to travel wherever and whenever I want, and still see my clients.
Now I bill 30-40 client hours per week — all insurance clients!
I built these courses to save you the time and hassle of doing all the research and leg work on your own. This is a start to finish course that helps you seamlessly integrate insurance billing into your private practice. Get all the tools you need to succeed in one place and get up and running faster. This course walks you through from the first steps of credentialing, all the way to becoming a billing master!
If you are even thinking about taking insurance, I encourage you to take this course. For a small investment, you will find that there is a whole untapped market just waiting for you to let them in! And if your goal is to go fully online, just know it is more than possible, it is totally doable! (Check out the photo of me working from the beach below!)
Testimonials From Our Course Members
Take this course on your own time and take control of your private practice starting today!
Life Time Access
Plus One Month Of Amazing Support For
Free!!